La Table de l'Ermitage
Innovative gourmet cuisine
Werner Behra, director and owner of l'Ermitage, having worked in France and abroad in prestigious establishments, welcomes you to La Table de l'Ermitage near Mont Saint-Michel. There, you can discover innovative gourmet cuisine prepared from fresh, seasonal and local produce.
Spend an evening with us in an intimate atmosphere and enjoy the convivial environment of our terrace on sunny days! Every evening and Sunday lunchtime, you can enjoy the cuisine of our chef, Filipe Silvestre, and the desserts of our chef pâtissier, Marco Moncalvo. Savoury or sweet, each dish is meticulously prepared to be as well balanced and delicious as possible.
Please feel free to contact us to discuss the options for privately hiring the restaurant facilities!
We have private parking and also accept pets in the restaurant. *
We will be delighted to welcome you.
*Please contact us first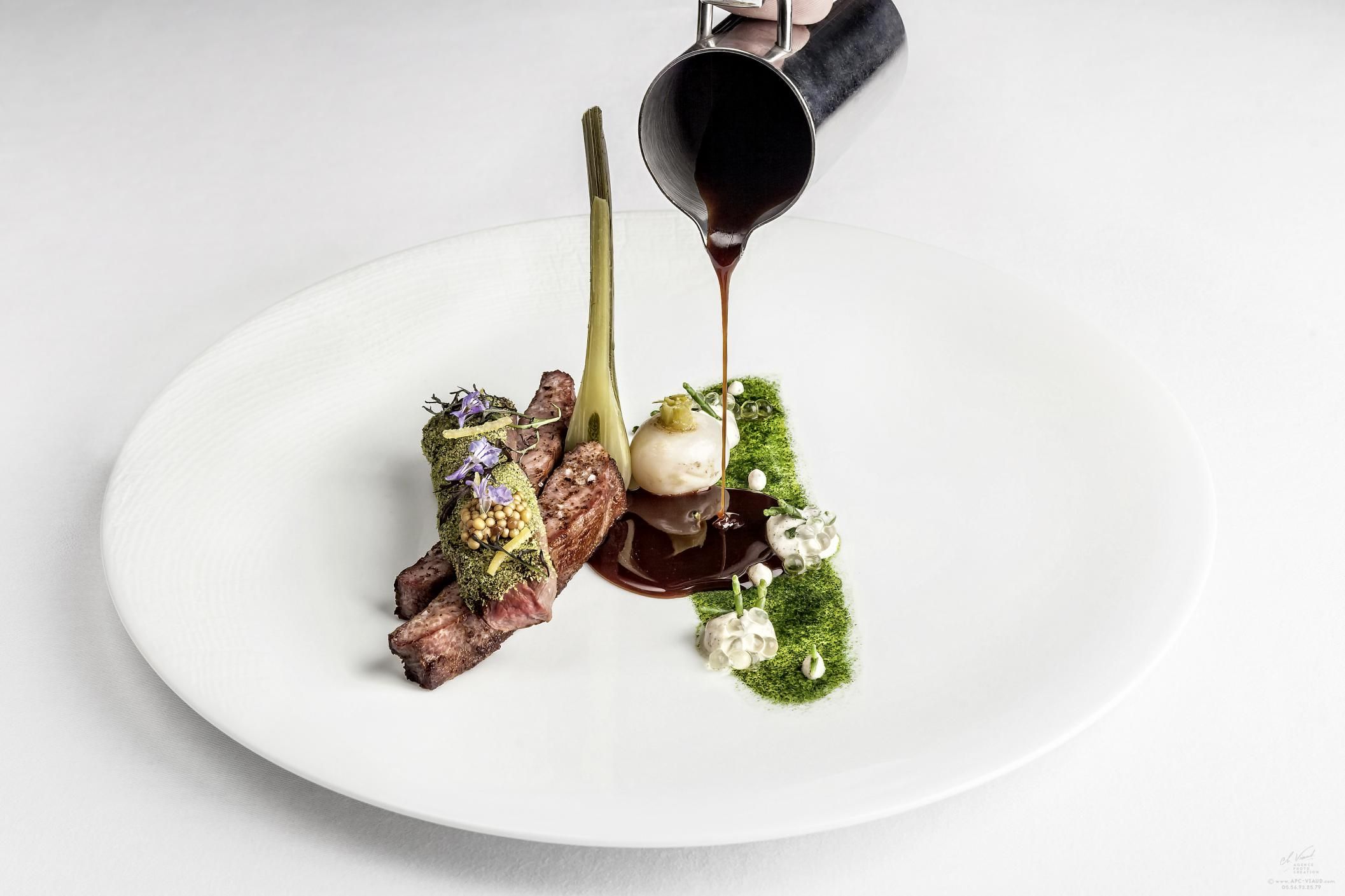 Filipe Silvestre
Chef at La Table de l'Ermitage.
After taking his talents to the finest starred establishments such as La Passagère in Antibes, our chef, Filipe Silvestre, came to the Bay of Mont Saint-Michel to take up a new challenge at La Table de l'Ermitage.
To help achieve his ambition of creating exceptional cuisine, Filipe Silvestre surrounds himself with the best talents.
The Chef and his team bring out the full and rich flavours of seasonal produce while applying their own touch of originality.

Customers feedback
Encore un très bon moment passé dans ce restaurant, où en un an, la cuisine et le service sont encore montés d'un cran.
Félicitations, nous reviendrons avec plaisir !
Román
Honnêtement j'ai jamais autant apprécié un restaurant, tout est super, le cadre, la nourriture, le service, l'équipe. J'ai donné avec grand plaisir un pourboire à toute l'équipe car ils le méritent réellement ( chose que je fais pratiquement jamais ). Je recommande vivement et dès que je suis de retour là-bas j'y ferai un tour obligatoirement!
Lucie
Restaurant de grande qualité, où l'on peut y déguster des plats raffinés et travaillés avec inventivité, sans nécessité de dormir à l'hôtel. Le gérant est passionné et concerné, et souhaite vivement nous faire passer un bon moment. Il est possible d'y venir avec vos vélos.
Expérience gustative garantie, et service aux petits oignons (mention spéciale pour les oignons en entrée d'ailleurs) !
Baptiste
Très belle découverte…un cadre agréable, un personnel de très grande qualité et un cuisine raffinée.
Loïc